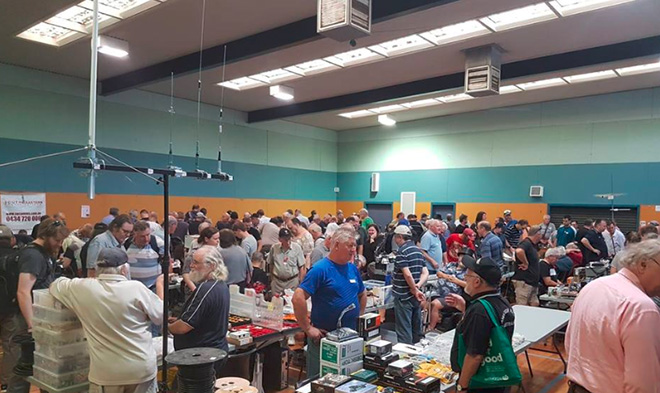 Many hams attended the Ham fest
On the 24th of March, over 300 keen and excited amateur radio enthusiasts waited eagerly in the warm Australian sun. There were plenty of sausages in bread to go around while they waited in anticipation for the hall doors at the Great Ryrie Primary School to open at 10:00 am and for the 2019 EMDRC (Eastern & Mountain District Amateur Radio Club) Ham fest.
EMDRC (Eastern & Mountain District Amateur Radio Club) is one of Australian traditional amateur radio clubs, and is located in Melbourne. In March every year, the club holds an amateur radio event and its participants are not only just the club members. In March in Melbourne, the season is just changing from summer to fall. Therefore, in the picture, they are wearing half-sleeve shirts.
There are a lot of fun entertainments such as flea markets, technological seminars, and exhibitions by radio manufacturers. The event was a huge success for the club raising funds raised through the annual club Ham Fest keep the club running. As well as paying for their 2 m repeater power and licenses.
This year the club was supplied some radios by Icom Australia, an IC-7610 for demonstration purposes and an IC-2300H for the club to add to their raffle prize for the event. The lucky winner of the IC-2300H was Mike VK3KMA which was presented to him by EMDRC Club John VK3PZ.
Another successful EMDRC Ham Fest with planning already under way for 2020. See their webpage for more details. (https://www.emdrc.com.au/)
By the way, the Australian BBQ is called "Barbie." They sizzle sausages, fling a sausage into a slice of bread, and then enjoy it with ketchup.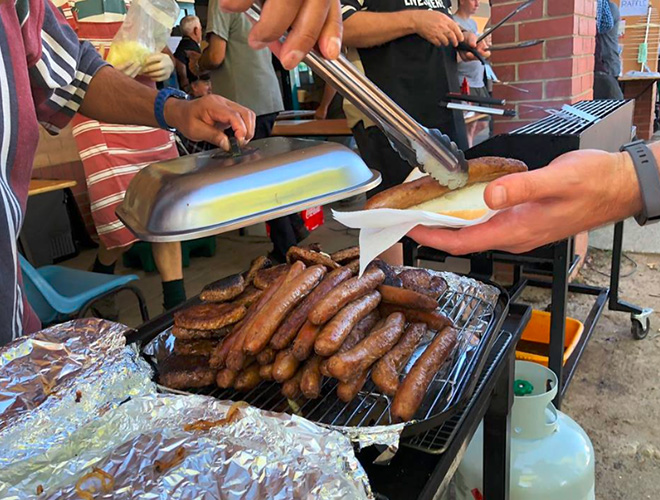 Australian BBQ called "Barbie"