Report from Spain
iberRadio 2019
On September 14th and 15th, Spanish and Portuguese amateur radio enthusiasts met in Ávila, a historical city in Spain, to enjoy a big event for amateur radio, called "iberRadio." They had a lot of fun sharing their amateur radio experiences, or looking for some new models, prices, updates, and features…to passionately prepare for purchasing them in near future. This was a great chance for them to acquire new product information from their favourite manufacturers.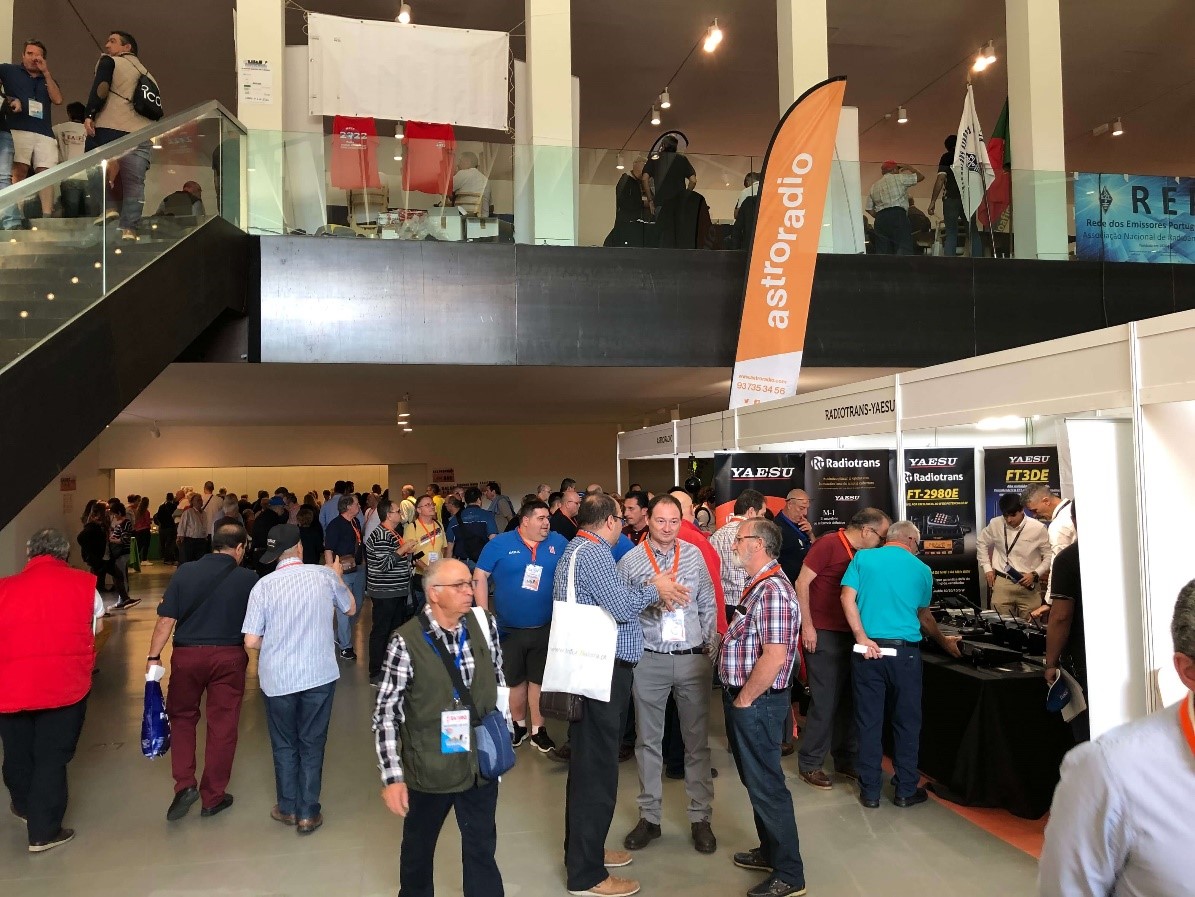 Many Spanish and Portuguese hams got together.
More than 2200 people and 43 exhibitors attended iberRadio 2019, according to URE (Unión de Radioaficionados Españoles), which is the host organization of this event. URE is a Spanish national Non-Profit Organization that promotes the spread of amateur radio among young people, holds amateur radio workshops, and receives applications for amateur radio licenses.
Probably the most asked question in iberRadio was about the IC-705, which is Icom's latest all mode radio, covering HF, VHF, and UHF. Many hams were very curious about the IC-705 whose information had just been released at Tokyo Ham Fair 2019. The IC-705 caused a sensation in iberRadio too, garnering good reviews from not only Icom fans, but also other brands' fans. It will be released next spring, according to Icom Inc.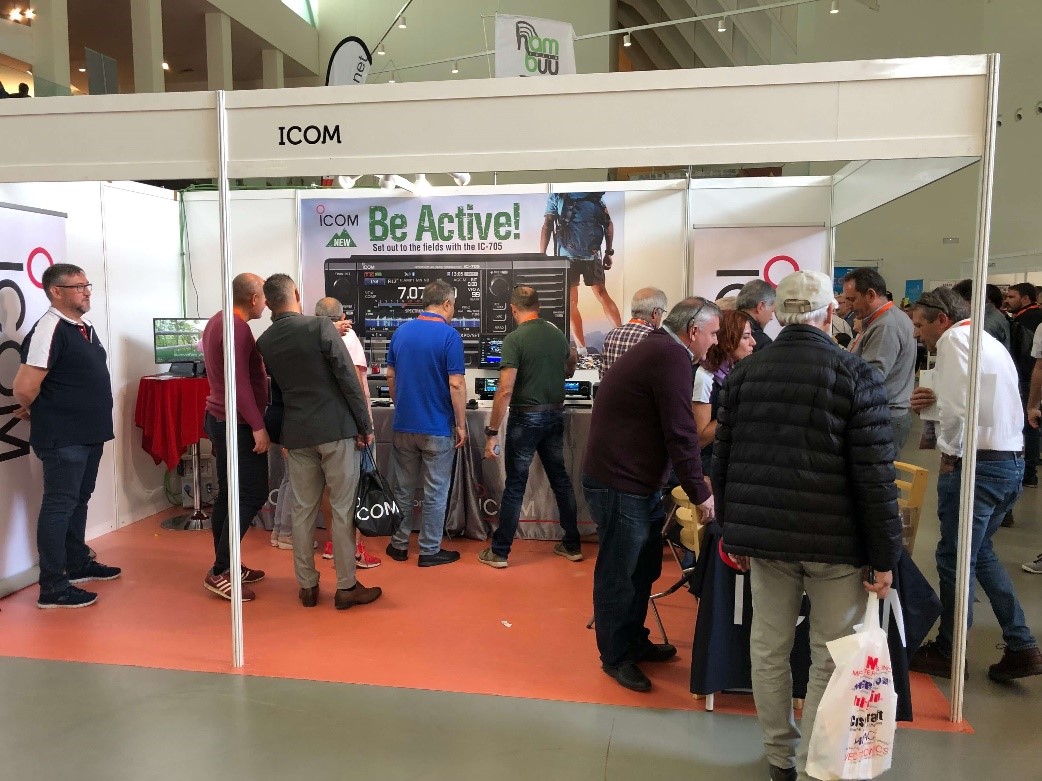 Icom exhibited their latest product, the IC-705.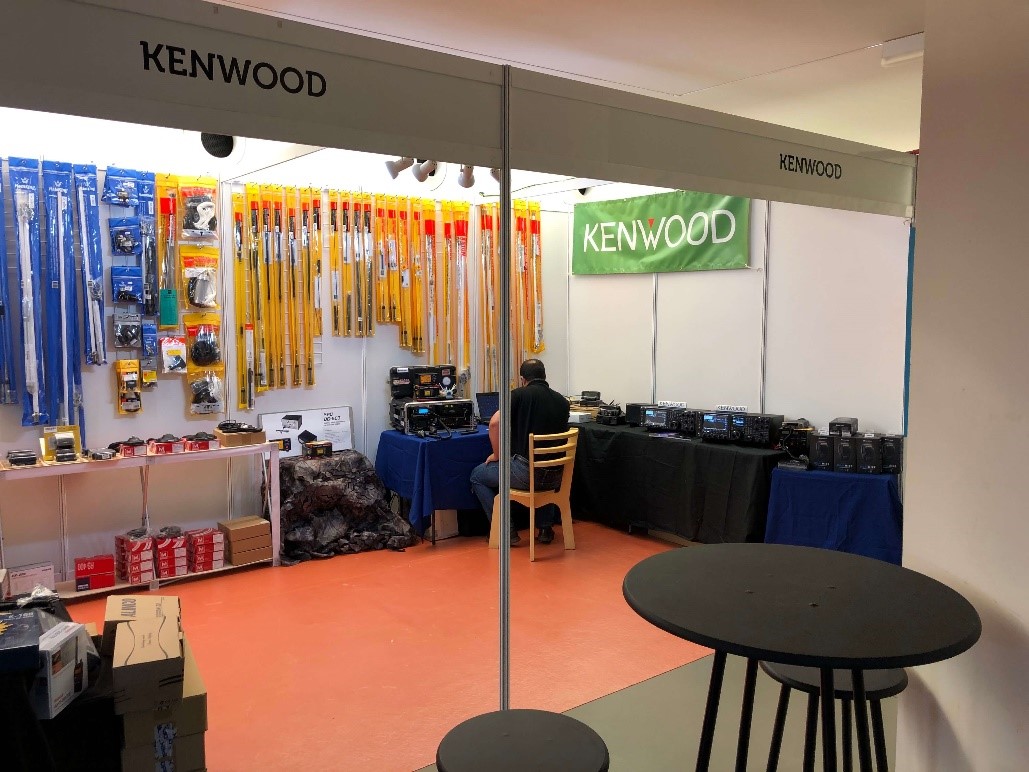 KENWOOD exhibition booth
At the end of the first day, an ethnic dance called "Jota," which originated in Aragon, located in north eastern Spain, was performed. People in traditional costumes danced and whirled around to the accompaniment of guitars and castanets that had a rapid rhythm. All attendants enjoyed this traditional performance, which was absolutely a blast.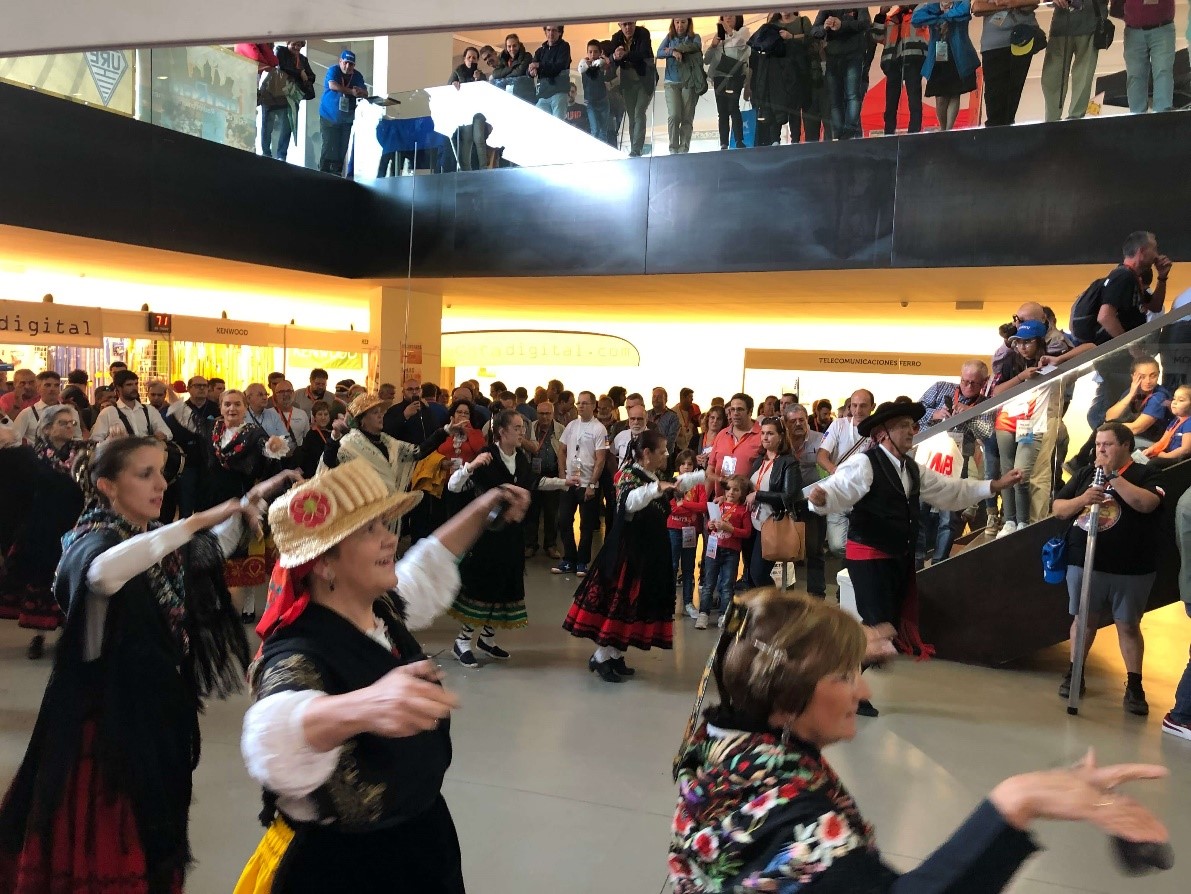 People performed the traditional "Jota" dance.
Not only amateur radio enthusiasts but also people engaged in security services, such as policemen, firemen, or security officers, were seen in iberRadio.
The latest news is updated on the following website. You can watch a video created by URE to feel the atmosphere of the event. Check this out!