Report from USA
ZF1A—CQ WW SSB contest 2019
A huge thank you to Andrew, ZF1EJ and CARS for hosting us for the week. We had a very ambitious plan to do quite a bit of antenna upgrades and station upgrades this year as we had a lot of operators. Unfortunately, there was a shipping and then customs delay in receiving our antennas so it put us behind. We all came together as a team and built 3 new antennas and had them installed just thirty minutes before the contest.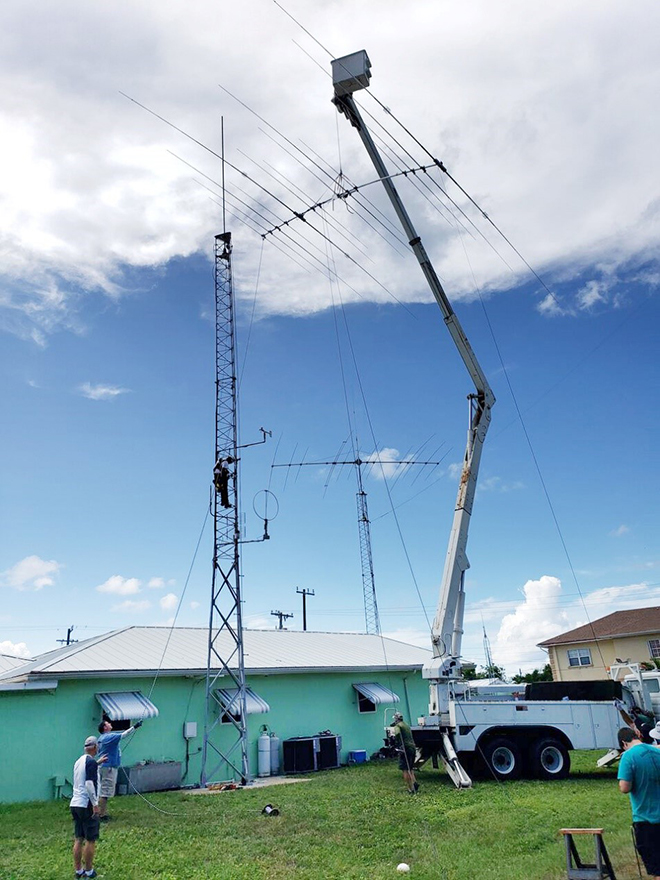 We also had a full new compliment of Low Band Systems stack matches, triplexers, and quadplexers to give us access to all the antennas on all bands. We truly asked a lot of our inside setup crew and they exceeded our expectations, finishing just minutes before the start of the CQ WW SSB contest.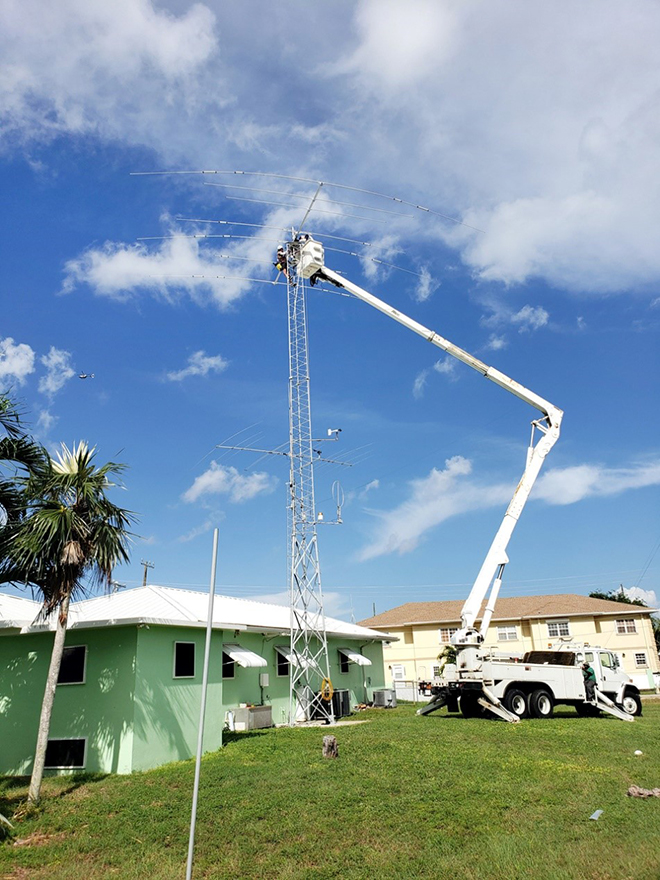 We were still putting up antennas 30 minutes before the contest, and were still finalizing the installation of all the new gear inside the shack as the contest started. Dan N6MJ and Tim N6WIN started out the contest on 40 m and 20 m respectively. To our surprise, everything seemed to be working. We had 4 IC-7610s set up.
On the left side of the room, we had 2 IC-7610s on 1 band sharing the same amp. This allowed the multi-operator to chase down both multipliers and additional QSOs on the run band. On the right side of the room, we had 2 IC-7610s as well. One of them was designated as the run radio and the 2nd one had the ability to work stations in band, and it could also go out of band using its own amp, if desired. This gave us great flexibility to be able to check for new multipliers on bands we were not running on and being able to use up the available band changes in any given hour.
Several of the operators had never used these radios before but everyone was very impressed. This is a very complex set up with lots of possible points of failure, and the radios held up all weekend. There wasn't any station interference noticed between the bands, which is a testament to the high-quality receivers. We ended up making exactly 10,000 QSOs after a really big push in the last hour by both K6JO and JH1NBN. This was not a winning score, but we were very satisfied with the results.
We have been eagerly following the Team Exuberance youth movement. In similar spirit, we were able to bring down two youth members of ham radio, NN1C and K6JO, who provided both tower climbing and shack setup skills to our team in addition to their operating skills. It is great to see their youthful motivation to continue this great hobby!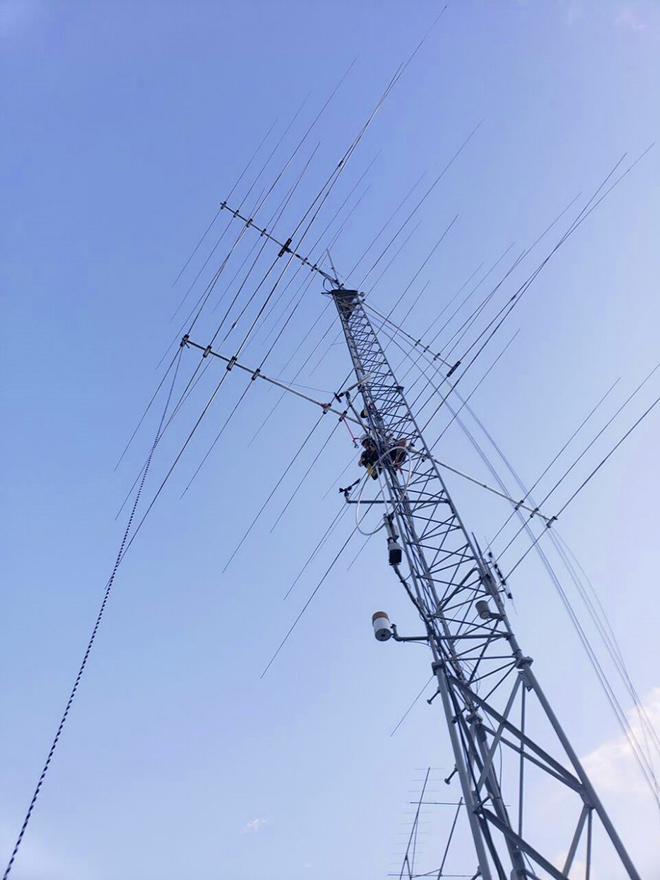 We were also lucky to have Icom provide us with their national sales manager and fellow team member, Ray N9JA, who provided lots of mechanical knowledge and 4 IC-7610's that were used during the contest. The radios worked great and everyone was very happy with their performance.
We feel it would be remiss to mention how amazingly well DX Engineering met so many of our needs to provide timely shipment and technical support. They not only took a business approach to our orders, but truly a personal approach in keeping up with post-sales support.
As always, chief Skunkworks guru, John K6AM, was there to support our effort pre, during, and post contest. Even though he wasn't physically with us he is a core member of our operations.
Conditions weren't great, but we made the most of it. We had a very talented team and everyone proved to be an extremely valuable asset. The plan is to continue doing these M/2s for this contest for many years to come. It is a great excuse to spend great quality time with a bunch of great friends.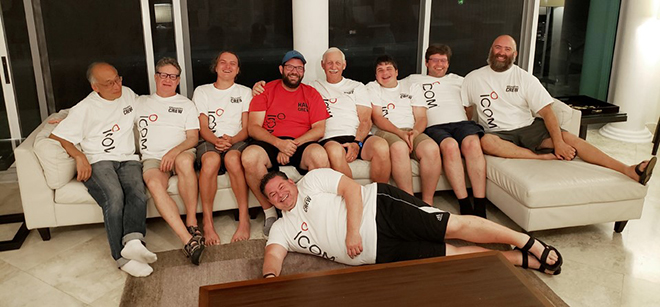 Thanks to all of those who called in!